Step-by-Step Guide to Creating and Setting Up Boards
Are you seeking an efficient and organized way to manage your business processes? Pronnel is here to help! In this tutorial, we will guide you through creating and setting up boards in Pronnel, empowering you to streamline your workflow and achieve greater productivity.
Let's get started!
Watch On

Simple steps for board creation and setup in Pronnel:
Step 1: Creating a New Board-
With two methods, one can create a new board in Pronnel. Either by clicking on the dedicated button on the homepage or using the plus (+) sign button in the left-hand menu. The choice is theirs! Additionally, Pronnel allows you to create a board from scratch or utilize a template. This tutorial will focus on creating a simple board from scratch.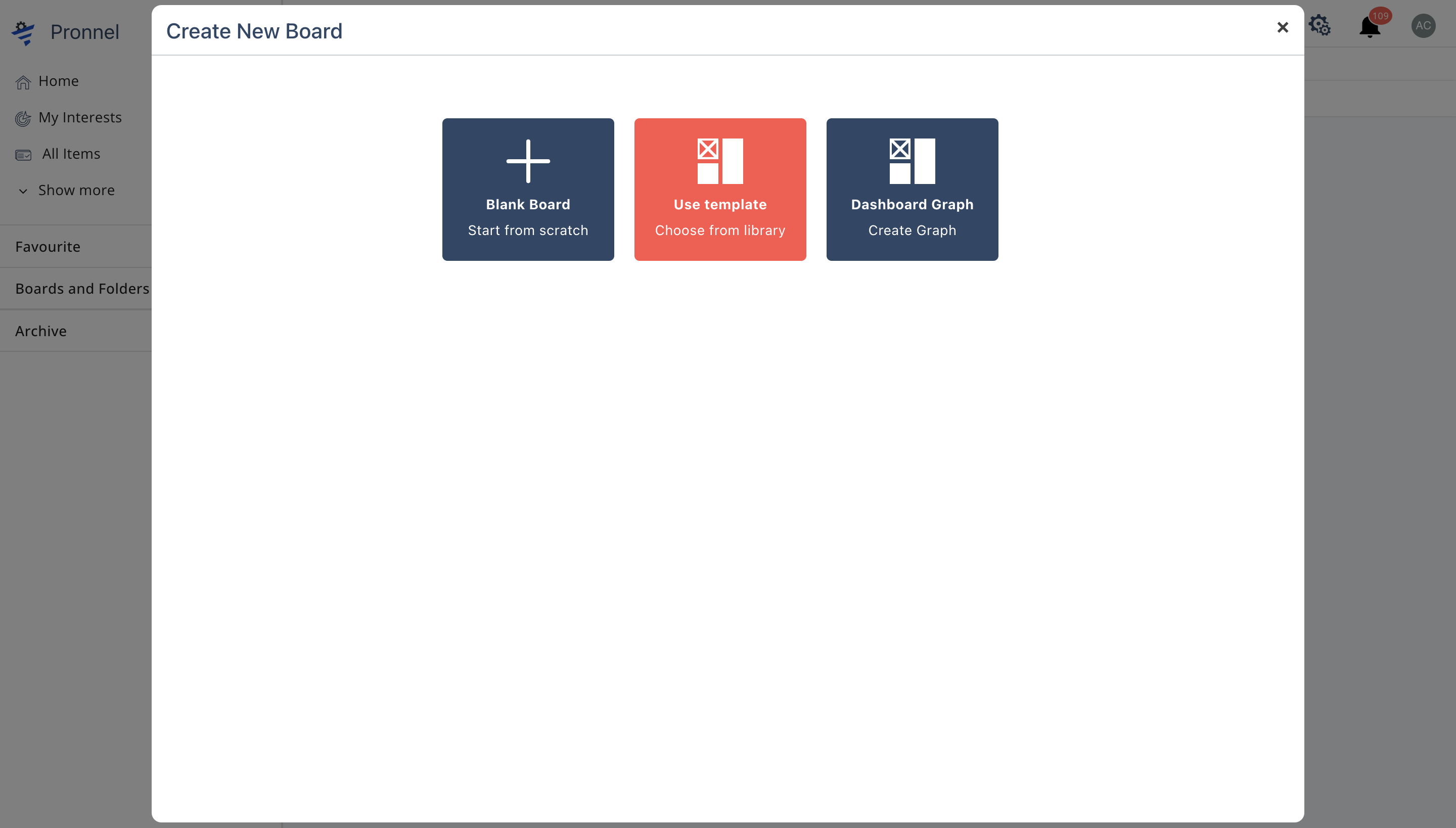 Step 2: Naming and Customizing Your Board-
Once you've initiated the board creation process, it's time to give your board a name. For example, let's call it "Task Management." By default, Pronnel lets you choose which views you want to display to your team members. They can later customize their views according to their preferences. This flexibility ensures everyone can have a tailored experience that suits their needs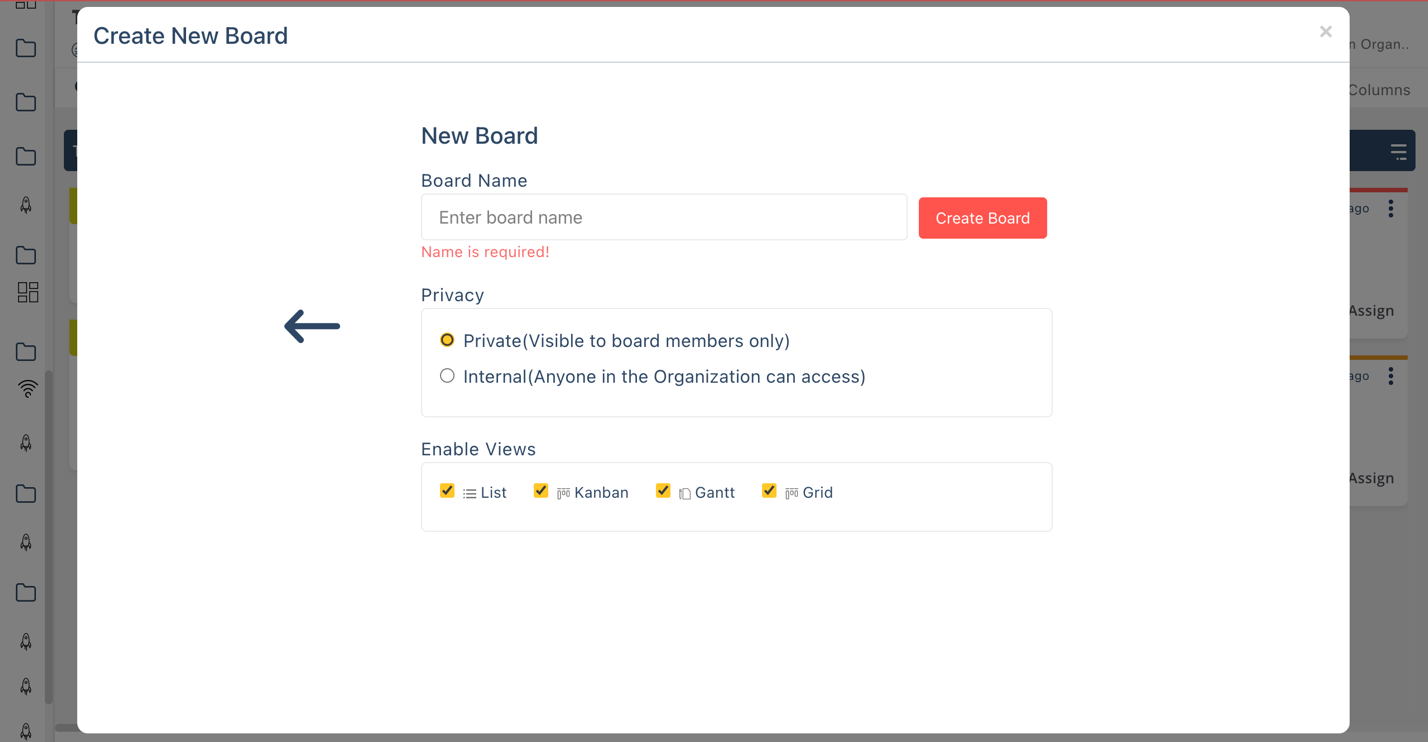 Step 3: Setting Board Privacy-
Next, Pronnel offers you the option to determine the privacy level of your board. You can choose between a private commission, visible only to board members, or an internal board viewable by the entire organization as a read-only board. For this tutorial, we will create a private board.
Step 4: Defining Your Process with Buckets-
Now that your board is created, it's time to define the process by creating buckets. Buckets in Pronnel allow you to track the progress and current status of specific items in your project. Let's make some simple steps, such as "To Do," "Ready to Start," "In Progress," "Completed," and "Won't Do." The "Completed" and "Won't Do" buckets are considered final stages, indicating that items placed in these buckets are marked as completed, and you won't receive further notifications.
Step 5: Adding Items to Your Board-
To illustrate the functionality of your newly created board, let's add an item called "My First Task." This item can be moved across different buckets as it progresses through the workflow. This allows you to visually track the status and progress of your tasks in real-time.
Conclusion:
Congratulations! You have created and set up a board in Pronnel for your business process usage. By following these steps, you have empowered yourself to streamline your workflow, enhance collaboration, and stay on top of your project's current status.
Pronnel's intuitive interface and customizable features make it an ideal solution for businesses of all sizes. Whether you're managing projects, tasks, or sales pipelines, Pronnel provides a centralized platform for efficient process management.
Now that your board is ready start maximizing your productivity and achieving your business goals with Pronnel. Implement this step-by-step tutorial and experience the power of streamlined business process management.
Unlock your full potential with Pronnel today and revolutionize how you manage your business processes.
Note: This tutorial is based on Pronnel's features and functionalities as of the time of writing. Please refer to Pronnel's documentation or support for any updates or changes to the platform. For more information, watch our youtube tutorial.
Create your first board today!
FAQs
Q: Is there any limitation in making multiple boards for one Process?
Ans: No, For Complex Processes you may need Multiple boards to reflect your Process in a simple manner.
Q: How Do I add collaborators on a board?
Ans: Collaborators can be added individually or group-wise. Refer specific video on adding board members and collaborators for the same.
Q: Is my board visible to anyone and everyone? How am I maintaining my board's visibility?
Ans: You have complete control of your board's visibility. You can share your board information with your team members with admin, Edit or read-only access per your requirements.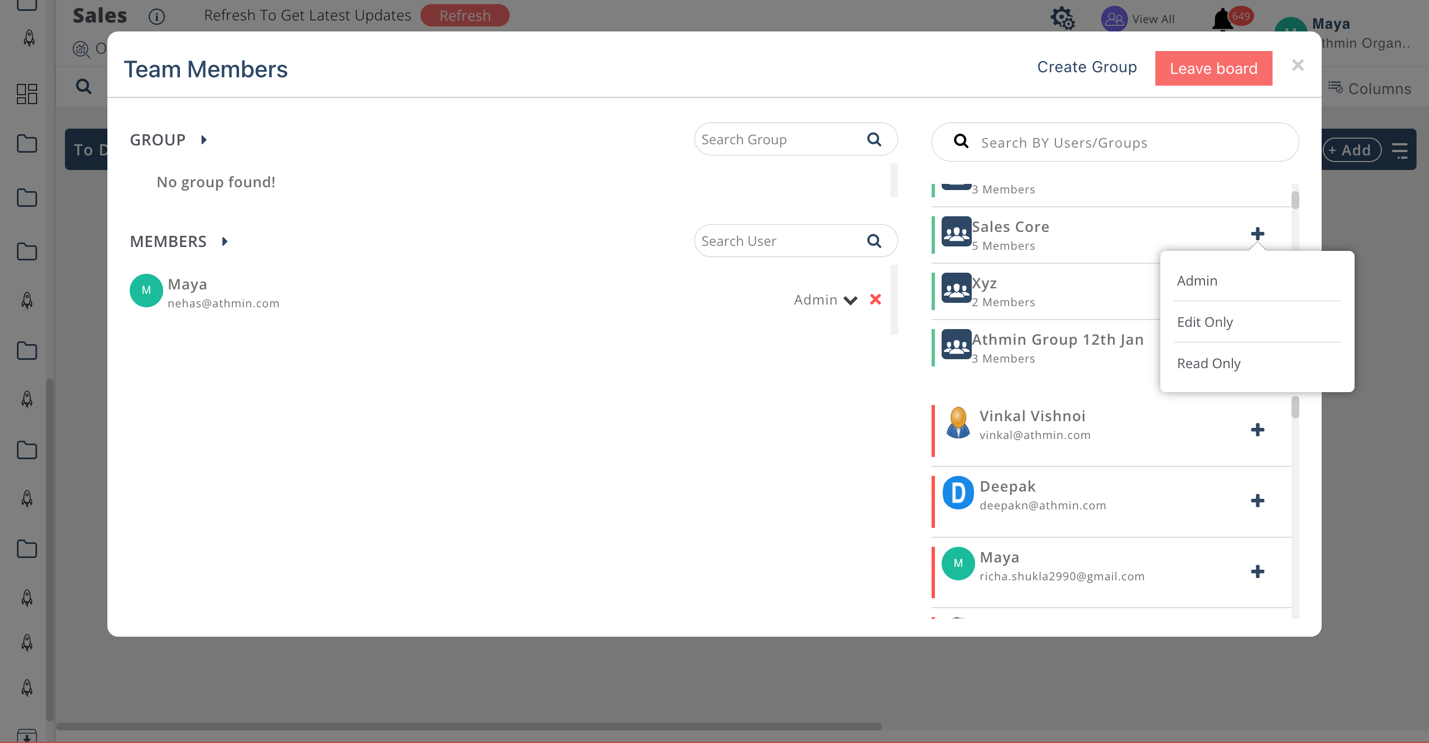 Q: Will I be notified of every item update and task progress?
Ans: According to the task progression, Items get updated, either a state change or an attribute change, like end date, assignee, or a custom attribute. All Changes to active items trigger a notification to its Assignie and collaborators as per their personalized notifications settings. To know more about notifications settings check out "Notification settings in Pronnel". But mind that once the item has reached its final bucket, no more notifications would be sent as the item would be considered complete.
Q: I have multiple item files to upload. Do I have to add items one by one in each bucket? 
Ans: Pronnel knows the problem that with big projects come big data files and multiple item creation. With Pronnel's easy Excel import and export feature, multiple-item creation and data extraction are possible in no time. Refer youtube tutorial for the same.
Q: Can I create Multiple Final Buckets?
Ans: A process can have multiple final buckets depending on multiple completion stages. For example, in the equipment calibration scheduling process, the process can be finished with multiple buckets as completed, canceled, need repair, or discarded.
Q: Can I follow a specific bucket to get notifications of all the items entering or existing in that bucket?
Ans: You can select the follow button and follow any item changes in any specific bucket.
Q: What if I don't have to need a proper Process to define? Can I still create buckets? 
Ans: In such a situation, item types can define buckets. Example: for the "Lab equipment inventory" board, which has no specific process, buckets can be "Active Equipment," "Discarded," or "Need repair ."As long as you can categorize your items, buckets can be created.
Q: How do I know who has done what changes in which bucket? 
Ans: The activity trail helps check the audit trail of any specific item or individual bucket.
Q: How Do I only see a specific bucket with some conditions?
Ans: Use filters or advanced filters to find specific buckets.